Moderator: Contaminated
---
Posts: 401
Joined: Sat Apr 23, 2011 9:29 pm
Location: Colchester
Contact:
One from my Blat out today

The memorial at the entrance to Earls Colne Airfield
Mark
---
Dinger
As this is MY "interpretation of things aeronautical" here is my pic with a RED ARROW in the back ground!
Did i get away with it?
Dave
---
Site Admin
Posts: 9900
Joined: Thu Dec 03, 2009 10:34 am
Contact:
cheeky.......pity that the red car was partially hiding the red arrow!
---
Posts: 9862
Joined: Thu Mar 04, 2010 9:12 pm
Location: near Ashford, Kent
Contact:
Don't know about a Red Arrow but definately a Yellow
Car
d

........Neil
Buckle Up - Adventure Calls
---
Dinger
Ok, here is my genuine airfield related pic,
---
Site Admin
Posts: 9900
Joined: Thu Dec 03, 2009 10:34 am
Contact:
---
Site Admin
Posts: 6253
Joined: Sat Feb 20, 2010 1:57 pm
Location: Maresfield, East Sussex
Contact:
Opportunity shamlessly stolen from the Capitain yesterday at Shoreham Airport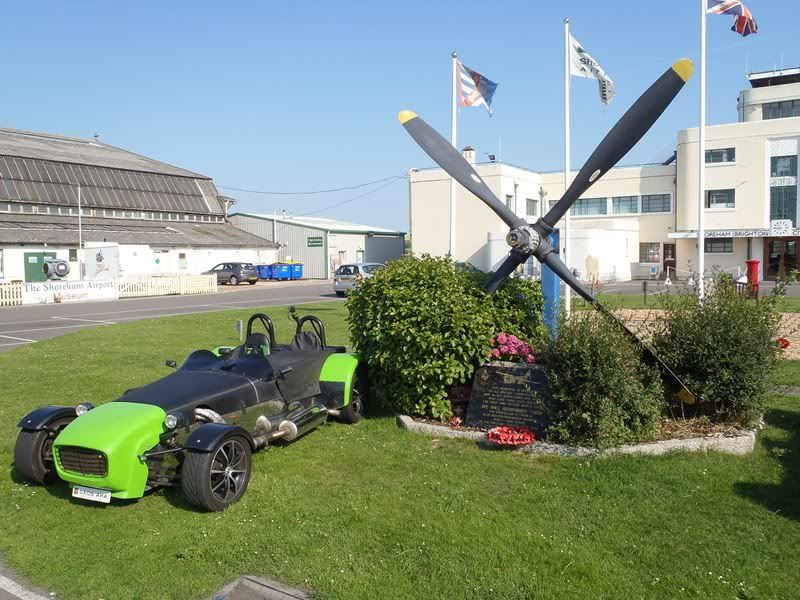 ---
Posts: 2743
Joined: Sun Mar 21, 2010 8:07 pm
Contact:
---
Posts: 2743
Joined: Sun Mar 21, 2010 8:07 pm
Contact:
the red boys in there toys
---
Posts: 9862
Joined: Thu Mar 04, 2010 9:12 pm
Location: near Ashford, Kent
Contact:
Paul, where's your car in those photos? D'oh

......... Neil
Buckle Up - Adventure Calls
---
---
Return to "SKCC Photo Comptetition 2011"
Users browsing this forum: No registered users and 2 guests